Personalized

decoration net
Personalized and handmade decoration nets with natural or imitation of hemp stringing.
Personalized French

fabrication
An artisanal fabrication made completely by hand in our workshops, which guarantees you a high quality and completely personalized product.
Specialist in catamaran ropes and nets, we also offer handmade creations for a very aesthetic layout, with a natural and original look.
Natural look, reminiscent of the nautical world with natural hemp stringing like the old wooden sailboats that crossed the oceans; or of  a wild environment reminiscent of a forest and the expeditions to the jungle.
The decorative nets made to measure adapt to your wishes and blend in an art deco, vintage or zen interiors.
This unique and authentic stringing can be used to decorate living rooms, bedrooms, bars and holiday accommodations.


High safety through
point by point fixation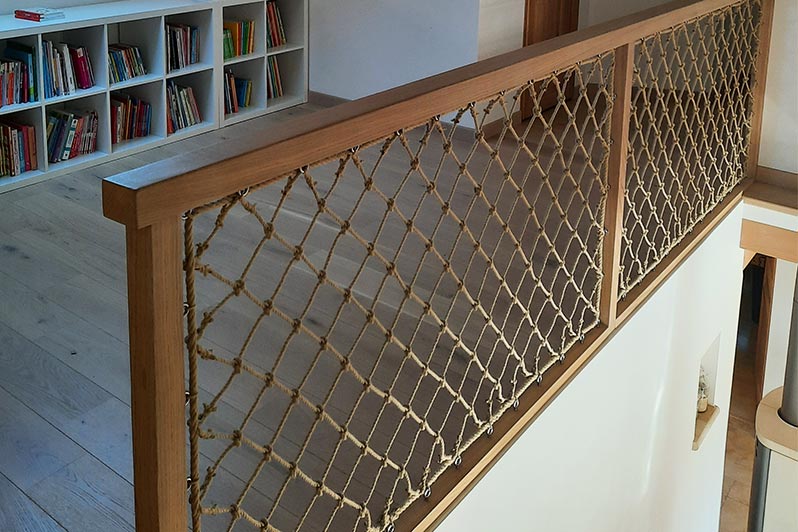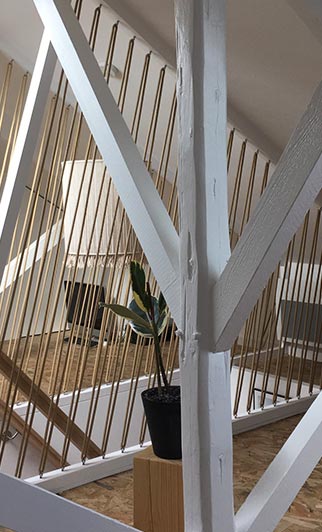 Decorate your exterior with a handmade decoration net.
Made out of natural hemp, vegetable and ecological textile fiber, or synthetic string imitation hemp.
Our decorative nets, made out of imitation of hemp, look like they are made out of plant fiber: same color, texture to the touch.
Our decorative outdoor nets are resistant to the rain and to UV rays, and give an authentic touch to your environment. It looks really beautiful when combined with wood, stone or a beautiful metallic railings.
To use in a garden path, to decorate around a swimming pool or a pond or the borders of a wooden terrace: our personalized decorative nets adapt to your taste.