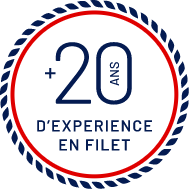 Personalized catamaran and house nets

by Corderie Gautier
Corderie Gautier has been designing and creating catamaran and house nets for more than 20 years. Made in France, of high quality and designed to last over time, it guarantees you high comfort and safety.
Our nets have been tested and certified by an approved control entity.

High resistance
with 700 KG / m2

Installation in contact with the fasteners

No gaps in the
periphery of the net

High safety through
point by point fixation
When the nautical world comes into your home to create an atypical interior or exterior decoration.
Filling a void, creating a relaxing space, securing a staircase or a balcony: in the house or in the garden, the catamaran net becomes a house net.
Made out of knotless woven mesh, it is very comfortable: ideal for a reading corner, a playing area for the children or for a space to take a nap.
This loft net decorates your interior and lets the light through while ensuring total safety: it can withstand up to +700 kg/m2!  (products have been tested and certified)
Installed vertically, the guardrail net is a very reliable protection against falls to secure a staircase or a terrace.
Corderie Gautier designs catamaran nets for boats or to be installed in interior or exterior spaces.
For sea lovers, interior designers, hotels and lodges: our nets are completely customizable in order to meet all your needs.
Imagine your net, we will design it for you!
You can see some of our creations here, in France and all around the world.

Catamaran net

for multihulls
Replace the trampoline of a catamaran with a high quality string net, resistant to UV and to sea water.
For your cruises, pleasure sailing or your projects of traveling across the sea, replace the trampoline of your catamaran with a high quality, reliable and comfortable net.
Ideal for a relaxing break in a cove or a lagoon. Or catamaran nets are made to measure and suitable for all boat brands and models.
Sportsmen and competition and regattas amateurs, we design catamaran nets for all kinds of multihulls. Very resistant and high performance trampolines, to renovate your catamaran and leave it as if it was coming out of the shipyard.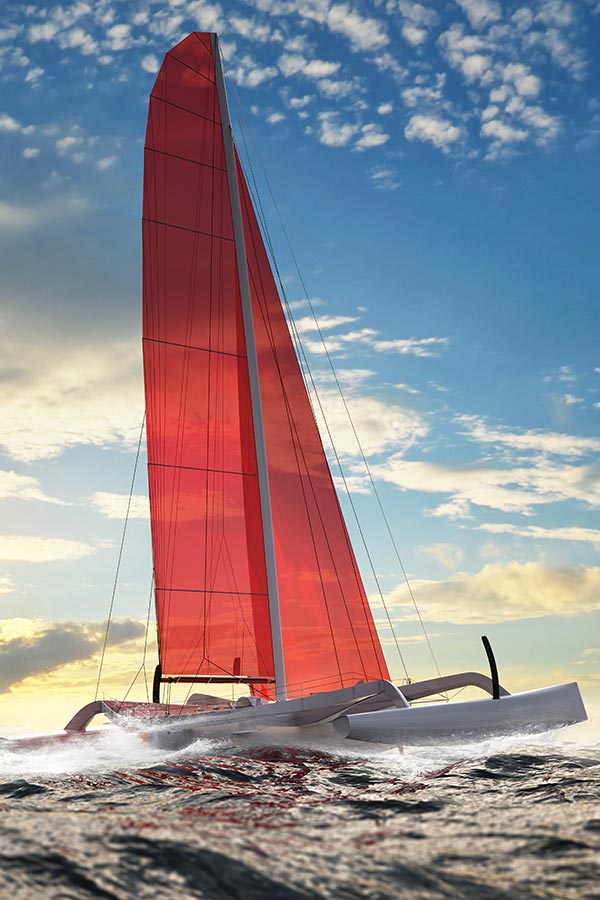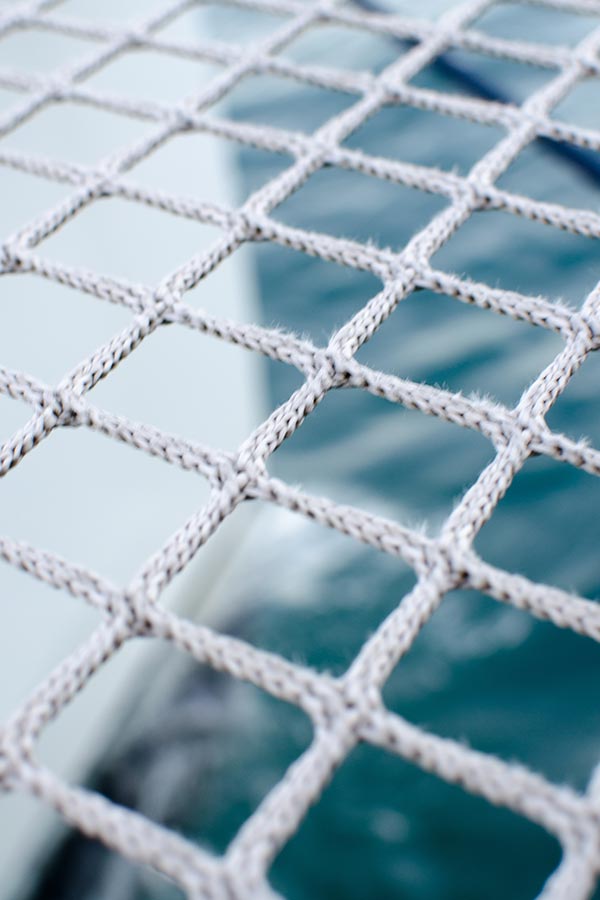 Catamaran net

made to measure
Personalized design and support at each stage of your project.
At Corderie Gautier, we support you at each stage of your project to guarantee your complete satisfaction.
We advise you about how to choose your net, fixing accessories and even on the installation of the net.
We study each project to create the catamaran net of your dreams. Create a decoration that reflects your taste: mezzanine, reading corner, decoration of a child's bedroom or terrace by the pool.
Give free rein to your imagination. Choose the shape, color, size: the range of possibilities is very wide.
For more than 20 years, Corderie Gautier has been designing catamaran nets with the same high quality standards. Choose a lasting, resistant and safe product. Offer the best to your home or your loft.
Shape made to measure
Custom color
UV and water resistant
Knotless woven mesh