Catamaran net

for multihulls
Replace the trampoline of your catamaran with a strong and comfortable woven net.
High quality

catamaran trampoline
Your trampoline will look like the original.
Did you buy a second hand sailboat or is your catamaran starting to get old and its trampoline needs to be changed?
Specialist in catamaran nets with more than 20 years of experience, Corderie Gautier designs high quality nets for your sailboats.
Our nets are resistant to UV, sea water and salt. They have excellent hold over time. The tension of the string is stable, it does not deform. Choose a technical and reliable net.
After repairing it, your multihull will keep all of its original beauty and harmony.
Give your sailboat a new image with a high quality catamaran trampoline.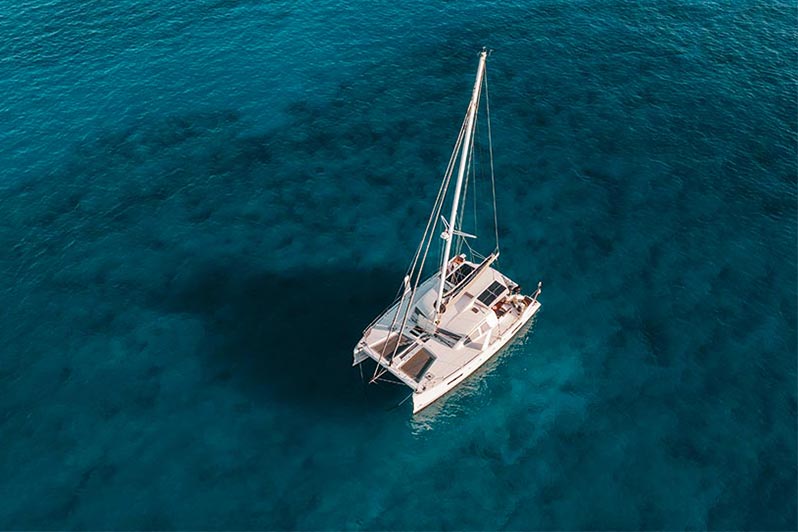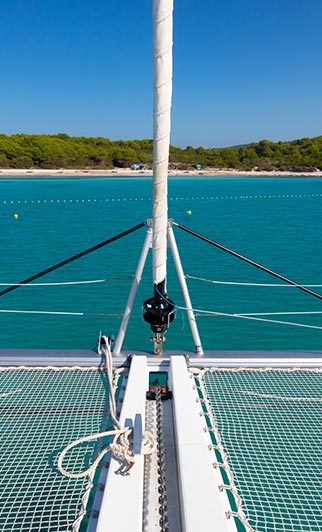 Suitable to

all multihulls
Lagoon, Fountaine Pajot, Nautitech, Outremer, Catana catamarans…
We know all the models from the most popular boat manufacturers. Your catamaran net will fit your sailboat perfectly.
The trampoline is made to measure in our workshops, and we study its design carefully. We can manufacture nets of all shapes and sizes to install them on boats used for cruising or regattas.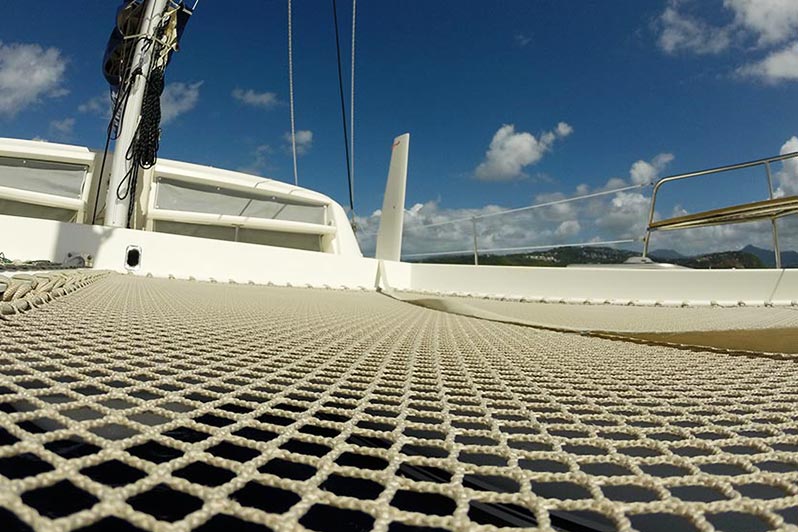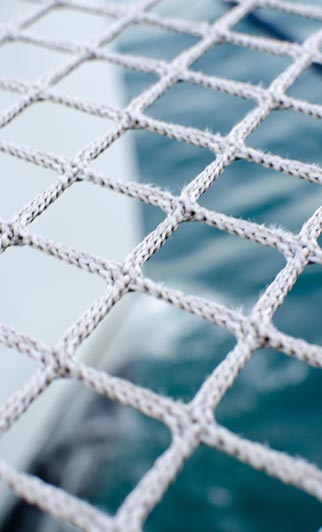 Take full advantage of your sailboat when going out to sea, by relaxing on your catamaran trampoline: what could be better than sunbathing in an isolated and peaceful corner?
Our nets are made of knotless woven mesh, for maximum comfort. No matter how small a knot is, it can create pressure points on the feet or the skin, this is why our nets are knotless.
Whether you are sailing for pleasure or sailing around the world, with your family, your partner or friends, relaxing on the net of your catamaran is an instant dream.
Let's not forget about sportsmen, who are searching for performance and sensations.
We also equip multihulls sailboats used in sailing clubs or by skippers who participate in regattas.
Going out to the sea will be a total pleasure for you.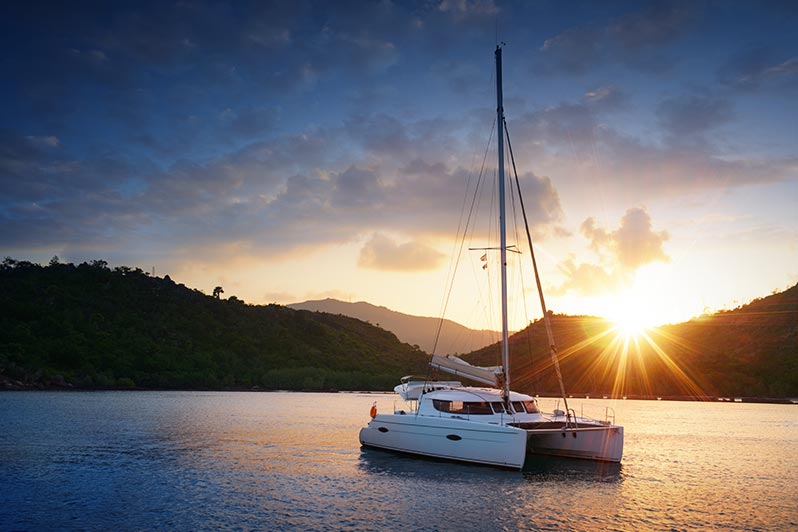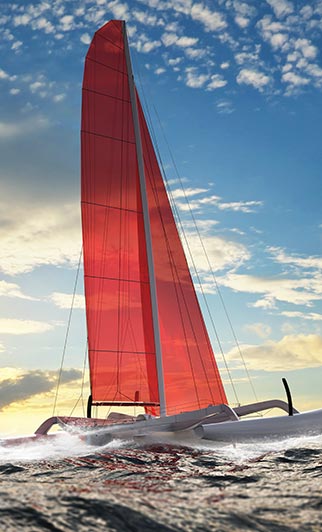 Resistant and

long lasting installation
For an easy installation and an excellent hold over time, our catamaran nets are equipped with an overlock and a bolt rope all around. A point by point attachment and a firm stringing will guarantee the long life for your net: it will remain stable and firmly tightened for many years..
We use 3 to 5 mm gaskets to thread the net. Made of polyester, they are resistant to water and to UV. With well made knots, the lanyard guarantees you a very strong attachment of the net. Your catamaran trampoline will be ready to face the waves.
Sail with peace of mind.

High resistance
with 700 KG / m2
Catamaran rental

and shipyard
Tourism professionals specializing in the renting of catamarans for vacation on the sea, or shipyards that repair their customers' boats, need high quality products.
A catamaran net from Corderie Gautier guarantees the full satisfaction of your customers. Even on a second hand sailboat or after repair, the trampoline of the multihull is as elegant and comfortable as if the boat was brand new and was going to sail for the first time.